Teacher, RYT 200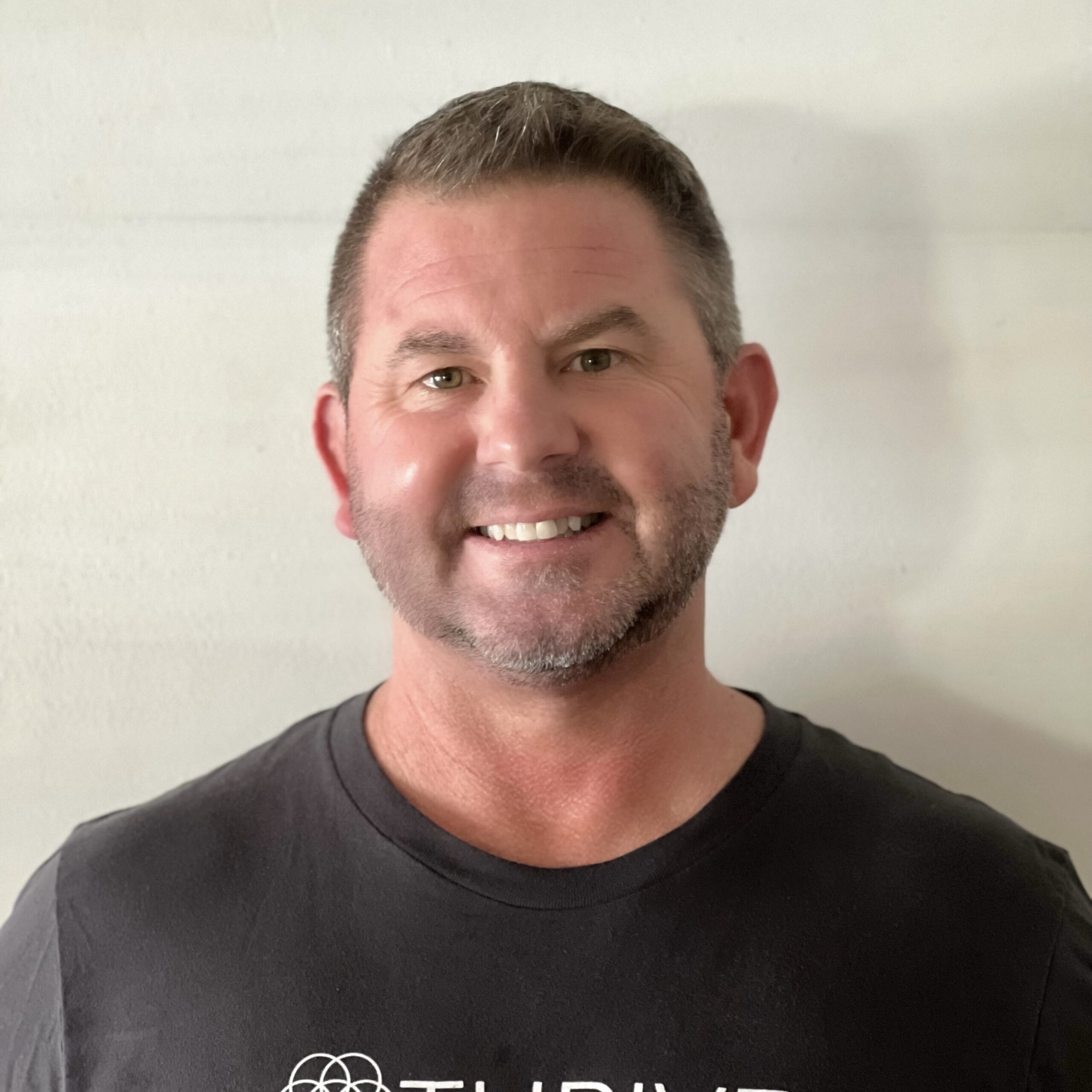 As a former high school and college wrestler, I have been a lifelong athlete. Training for me used to look like lifting weights, as well as long-distance running and competing in olympic-distance triathlons. Unfortunately, that history resulted in a combination of joint injuries, tears and sprains, leaving me fragile and full of pain. 
On a whim I gave hot yoga a try through a friend's recommendation that it would be beneficial, both physically and mentally. I did the "Groupon Tour" spending one month at various studios all over the county. I found that while I loved the heat, I didn't full connect with the practice until I found Thrive Power Yoga in 2013. As a "beginner," I observed that while Thrive teachers were clearly advanced in their physical practice, they made the experience welcoming and safe, with lots of options for all-levels. 
At the time, I was also experiencing some increased personal stress. Yoga brought me the much-needed combination of physical, mental and emotional relief that I had previous sought through negative vices. This practice has truly been a complete game-changer in my life.
I felt the pull to deepen my practice and attended yoga teacher training at Thrive, with no intent to teach. Through the training, I learned that I truly enjoyed leading students and now I look forward to practicing with you! In my classes, you can expect options for all-levels. I particularly love to make my own playlists and have some fun! My intention is for my students to soak up the physical, mental and emotional benefits that have benefited me for so many years. 
Fun Fact: I am a true local, a native Floridian, born and raised right here in Palm Beach County!  I was the first state wrestling champion in the history of Palm Beach Gardens High School, just a few miles from the studio!